Get your gear and outdoor entertainment here!
Looking for information on gear, or for a great outdoor movie? You're in the right place! Recommendations and reviews of all of our favorite stuff are right here!
The external site links found here are often affiliate links - which simply means that at no additional cost to you, we receive a small commission from that retailer for referring you to their product. These small commissions help pay for a portion of our website and blog expenses.
We only recommend products that we know and trust

!
Gear reviews: COMING SOON!
Gear we have tried in the field: the good, the bad, and the ugly! What we loved, what we loved less, where to buy and how to use it. COMING SOON!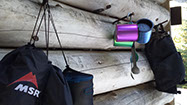 The outdoors...indoors!
Our go-to movies and shows to help us through rainy days. From family-friendly favorites to adrenaline pumping EPICS!
COMING SOON!
Words to inspire, educate, & motivate!
Our favorite guidebooks and outdoor adventure reading,
COMING SOON!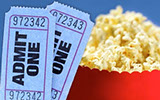 FOR THE KIDS!
Our favorite games, activities and gear for kids to keep them safe, warm, interested ,and engaged in outdoor life!
COMING SOON!