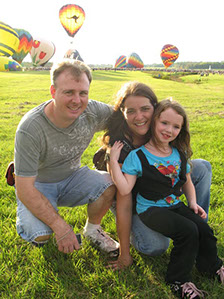 It's More Fun Outdoors!
Privacy Policy

Again, we thank you for visiting!
We value your visit to our site. And we also value your privacy. As already noted, when you sign up for our email list, we never share your information with anyone or with any company.
We also strive to deliver content and interactions that are meaningful. This site employs tools to help us understand where visitors are coming from. When we know more about our visitors we can tailor and focus our message and content on who matters most to us - YOU!
One tool we use is Google Analytics, which uses web browser cookies that are used to collect the data mentioned above. Now, this doesn't mean it tells us who you are and what you, personally, are looking at on our site or any site, it just says we had a visitor, and that visitor spent some time looking at this or that. It is very helpful for us to know what content our visitors are really digging into!

To know more about how Google uses data when you use our site see this informative link, where you can learn how to turn off your browser's ability to use these features, if you don't want Analytics to be used when you browse the web:

www.google.com/policies/privacy/partners/
Thank you again for visiting our site! If you have any questions or feedback, we would love to hear from you!