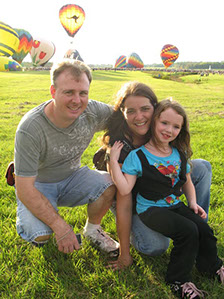 All About Us!
Welcome and thank you for visiting!
We are a happy family of three, very busy and that's mostly good.
We all spend as much time outdoors as possible – hiking, camping, kayaking, biking, rock and ice climbing, snowshoeing, you name it.
Once in a while we just stay home….dreaming up new adventures and ways to have more fun when we are in the woods. We recently built a fire pit in the back yard for when we cannot escape to camp, and I think it's one of the BEST home improvements we ever made!!
My name is Amy and I am probably going to be the primary contributor to the site :)
I work a more-than-full-time, high stress job and I am so grateful for the time I spend outdoors. It is my therapy, my antidepressant, and my passion. I am a firm believer that connection with the natural world is the best way to reset, release tension, and discharge the bad energy of an emotionally toxic environment. My work weeks fly by and drain my mental and physical energy. When I'm off in the mountains, time seems to slow to an enjoyable pace. A weekend away feels like two weeks, and even if I hike 20 miles, I am energized and I want MORE. It really blows my mind every time it happens!
I also have enjoyed sharing many of our favorite places, activities, and recipes with friends and family!
So this blog was born. I already love having a place to share it all...not just with those I already know, but with people like you who share our passion for the outdoors!
Chris is a Network Engineer and he loooooves GADGETS! I adore his bottomless hunger for the latest and greatest technologies to make our lives, both indoor and outdoor, easier and more enjoyable.
When we got our super cool hiking GPS a few years ago, he pulled down the first track to the computer, overlayed it on a Google Earth view of the place we climbed, and made a 'flyover' movie of our hike. I was blown away!!! And amused…because only the two of us could make hiking a geek sport haaahahaaaa!!!
So here you will also find reviews of the many gadgets – both simple and high-tech, that we love.
Chris and I are both passionate about creating cherished memories with Dora, currently nine years old and already an avid outdoor sport participant! So follow this blog for loads of family-friendly adventures, games, and tips for keeping the kids engaged wherever you go outdoors!
We are also on Facebook and Twitter. So keep tabs on us via the blog or your favorite social media website. However you choose to do so, we hope you'll visit again!
See you in the woods!!!
Amy :)